All of our Yogurts are PROBIOTIC!
Our cream comes from a self-sufficient Florida Dairy which utilizes modern equipment to develop and maintain a complete environmentally-sensitive circle in the use of its water, waste and food.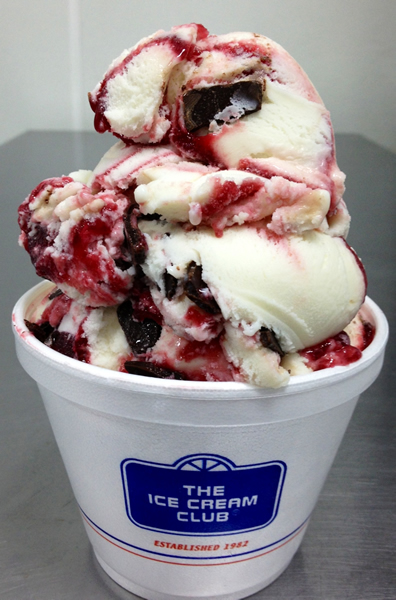 Vanilla Raspberry Chip Yogurt
Nutritional Information
Sweet and creamy Vanilla hard packed yogurt filled with rich chocolate chips and a sweet raspberry ribbon.