History of The Ice Cream Club®, Inc.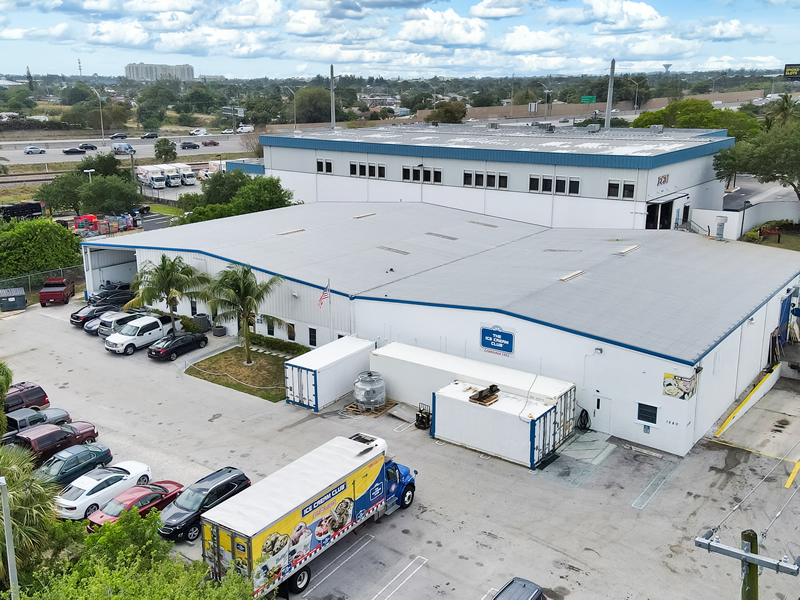 The Ice Cream Club®, Inc. manufacturing facility located in Boynton Beach, FL.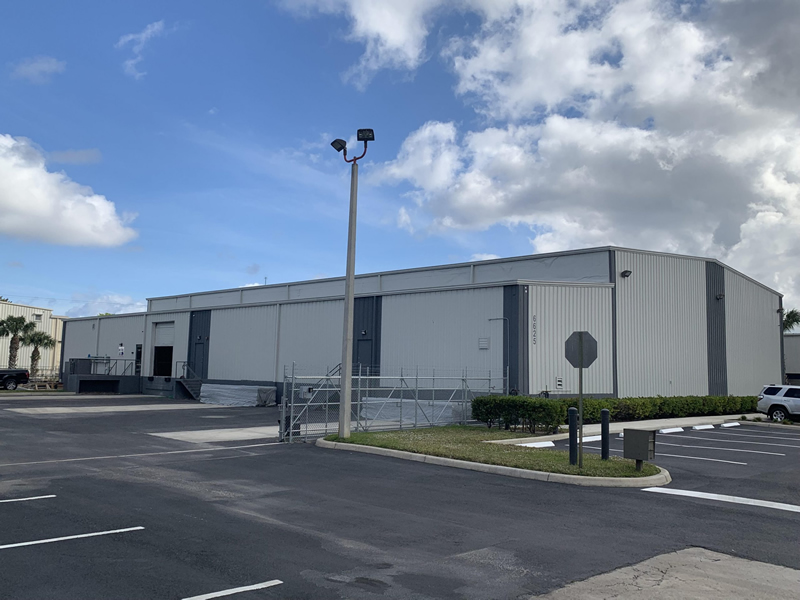 The Ice Cream Club®, Inc. distribution center located in Riviera Beach, FL.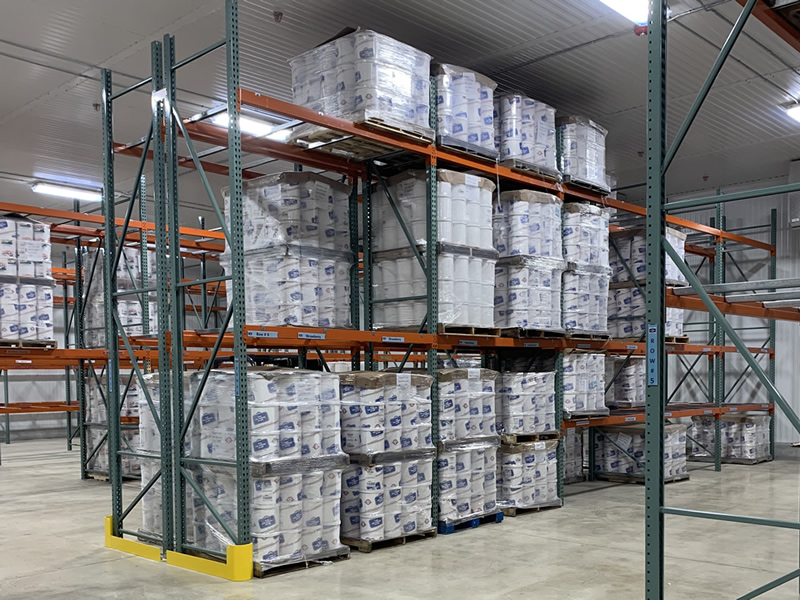 The Ice Cream Club®, Inc. distribution center located in Riviera Beach, FL.
The Ice Cream Club®…dedicated to quality… poised for growth….
Starting in 1982 with a single ice cream shop, The Ice Cream Club®, Inc. has steadily grown to become the leading regional manufacturer and distributor of premium parlor style ice cream, yogurt and related products in the Southeastern U.S. The Ice Cream Club®, Inc. distributes ice cream and mixes to over 500 Ice Cream Shops, Retirement Communities, Restaurants, Food Service Accounts and Wholesale Accounts throughout the Southeastern and Midatlantic U.S. and Caribbean Islands. In order to ensure the success of long term customers, the Company's award winning products are only found in select ice cream dipping stores and food service accounts, not in grocery or convenience stores, or discount warehouses.
The secret to the Company's success is the unbeatable taste of the Company's premium 14% Ice Cream Club® line. In addition, the Company has become synonymous for large quantities of oversized inclusions along with many creative and unique flavors. The Company has held on to the original way ice cream was made, Vat Pasteurization. This process allows the Ice Cream Mix to be pasteurized at a lower temperature over a longer period of time which in turn naturally imparts a great caramelized taste to the sugars in the Ice Cream Mix. This process takes longer and is less automated, but the end result in the taste of the ice cream and yogurts makes it worth it! In addition, this process also has the benefit of preserving the integrity of the ingredients. So, next time you reach for a dessert, have a delicious scoop of Ice Cream Club® ice cream.
Along with a variety of over 150 flavors in stock at all times, the Company develops formulas and provides private label production and distribution services to several regional and national companies. The Company is very proud of the quality, variety and exceptional taste of their No Sugar Added, Reduced Fat Ice Cream line. The Company maintains a Dairy Laboratory on premise and employs a full time Quality Control Director with a degree in Food Science from the University of Florida and over 30 years of experience.
There has been uninterrupted continuity of ownership/management since inception. The Ice Cream Club® prides itself on its long term employees, customers and suppliers. In addition The Ice Cream Club®, Inc. maintains a strong commitment to the community, donating time, resources and products to numerous charities and scholastic enhancement programs.
The Ice Cream Club®, Inc. Timeline
| | |
| --- | --- |
| 1982 | The company is formed and a retail flagship store opens in Manalapan, FL. It is the first store to open its doors in the now well known Plaza Del Mar located along Florida's Route A1A. Founders Rich Draper and Tom Jackson start producing The Ice Cream Club® brand ice cream in the back of the 600 square foot dipping store. |
| 1983 | The Ice Cream Club® receives its first Best Ice Cream Award from The Miami Herald, followed thereafter by many others including; The Sun Sentinel, South Florida Business Journal, Diner's Choice, Palm Beach Post, etc. |
| 1984 | The Company opens a 2nd larger store in North Palm Beach, FL and moves production to the new store. |
| 1985 | Due to overwhelming demand The Ice Cream Club®, Inc. expands into wholesale sales and distribution. |
| 1992 | The Company moves into a larger production facility in Boynton Beach, FL. |
| 1995 | The Company begins production of Ice Cream Mixes, utilizing batch pasteurization. |
| 2000 | First out of state Account opened. |
| 2009 | Company reaches annual volume of over 1,000,000 gallons of finished product and distribution into 10 Southeastern States and the Caribbean Islands. |
| 2010 | Company received the "All Star Purchasing Award" from All Star Dairy Association. |
| 2014 | Responding to demand, the Company launches it's ice cream pints by mail program whereby consumers can have 6 pints of any flavor(s) delivered direct to their home. |
| 2015 | Awarded by National Ice Cream Retailer's Association (NICRA) coveted Grand Master – Ice Cream Maker Award! |
| 2018 | The Innovation Center for US Dairy obtains a 3 year Grant from USDA NIFA to create a nationwide training for Artisan Ice Cream Makers. Rich and Heather Draper appointed to serve on the Artisan Ice Cream Food Safety Advisory Committee. The Advisory Committee created an online Food Safety Training Course for Artisan Ice Cream Makers along with the creation of the website www.safeicecream.org. |
| 2019 | The Ice Cream Club, Inc. received The International Dairy Foods Association's (IDFA) 2019 Food Safety Leadership Award.2019 |
| 2021 | The Ice Cream Club, Inc. opens a new Frozen Storage and Distribution Center in Riviera Beach, FL capable of holding 1,000 pallets of ice cream. |
| 2021 | Ice Cream production reaches a volume of 2,000,000 gallons per year. |